Professional Concrete Contractor Company in Milwaukee WI
With many years of experience serving Milwaukee and the surrounding area, our team of skilled and experienced technicians works closely with project managers to ensure that your concrete construction project goes well – from the mixing of concrete and other aggregates to the finishing touches. Call us for all your concrete needs!
Fill out the form below and a team member will get back with you as soon as possible.
Expert Concrete Contractor In Milwaukee, WI
Concrete is one of the most popular, affordable, and versatile construction materials used in and around residential and commercial structures. Homeowners and commercial premise owners can hardly go about any construction project without the need for concrete. Working with a reputable concrete contractor helps you get the desired results for your concrete construction project. At Milwaukee Concrete Solutions, we believe in delivering the best quality concrete for our clients for the best results. We also operate under strict quality standards to ensure that we use the right equipment and materials for aesthetically beautiful and durable concrete structures. 
Whether you are looking to give your residential property a facelift through concrete patios and driveways or lay the foundation of your upcoming real estate project, you can always count on us to deliver the best results. Contact Milwaukee Concrete Solutions today to arrange an appointment with one of our concrete experts.
Call Today For Your Free Estimate
Benefits of Hiring Milwaukee Concrete Solutions for Your Concrete Needs
Concrete Services That We Provide
There's no concrete job too big or small, our team of professional contractors can do it all!
We help homeowners with the designing and sizing of concrete patios, as well as applying their preferred finishes. Concrete patios can withstand immense weight and constant traffic.
When it comes to walkways and stairs, you should not settle for the typical. We help property owners in Milwaukee, WI, improve their property by constructing durable and attractive walkways.
Foundations are critical parts of any construction project and should be done right from the start. By working with us, we will ensure strong foundations that will support the structures for a long time.
Concrete driveways are strong, durable, and require little maintenance. Milwaukee Concrete Solutions is your go-to concrete contractor in Milwaukee that you can count on.
A great way to replicate stones like slate or flagstone on your driveway, walkway, or even patio is by implementing a stamped concrete design. Stamped concrete also offers a more affordable paving option.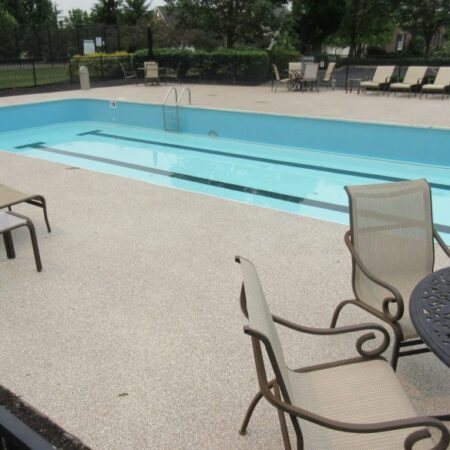 Decorative concrete pool decks are something of a trend in the outdoor space. We design and construct slip-resistant pool decks, and you can have a special space to sunbathe or unwind.
Your Hometown Milwaukee Concrete Contractor Company
We've been doing concrete services in Milwaukee for 35 years, and chances are you've already heard about us.

Give us a call today for a FREE estimate!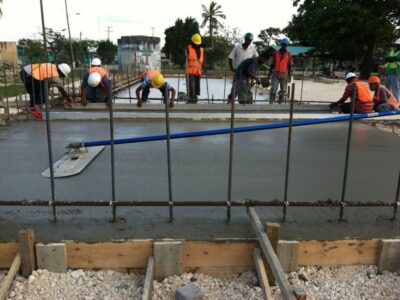 Things to Look For When Hiring a Concrete Contractor
Expertise
Your concrete contractor should have knowledge of concrete and other materials used in construction. They should also be aware of the technology that comes in handy in accomplishing construction projects. To gauge their expertise, you can look at their previous works or even talk to previous clients.
Reputation
Concrete contractors with a bankable reputation are those with high customer satisfaction records and are the ones customers can vouch for. You can visit our partners at concrete driveway Woodstock and see the excellent work they produce. Speaking to previous clients can help verify a contractor's reputation before you can start working together.
Licensure and Insurance
A licensed concrete contractor is a qualified one and can help you with any concrete construction project. Having a license is a sign of professionalism and dedication. Hiring an insured concrete contractor ensures that you are covered in case of an accident or property damage in the course of the project.
References and Reviews
It is important to look at what people say about the services of a concrete contractor before hiring. If possible, go through the contractor's website to check the reviews. References from previous clients about residential concrete services can also go a long way in choosing the right contractor. For
Serving Milwaukee And Surrounding Areas
Monday – Friday | 9am – 5pm